Blue Kingdom Tours is a local, family-owned and operated company. We are passionate about exploring the Salish Sea, and we can't wait to share our excitement with you! The Salish Sea is an expansive marine area in Washington, which comprises the Puget Sound, Strait of Juan de Fuca, Strait of Georgia, and a network of waterways weaving between the 419 islands it encompasses. Majestic views of surrounding mountain ranges and beautifully unique islands create a dramatic backdrop for whale watching, birding, and viewing all sorts of other creatures. Our local waters are home to 33 species of marine mammals, 172 species of birds, and over 250 species of fish! We truly believe the Salish Sea is one of the most incredible places in the world to explore, with its breathtaking scenery and diverse wildlife. It's nature's playground! Our goal is that after coming out on a tour, you will develop the same enthusiasm and curiosity about the Salish Sea and its inhabitants that inspires us to get out on the water every day!
Behind every epic tour is an exceptional crew!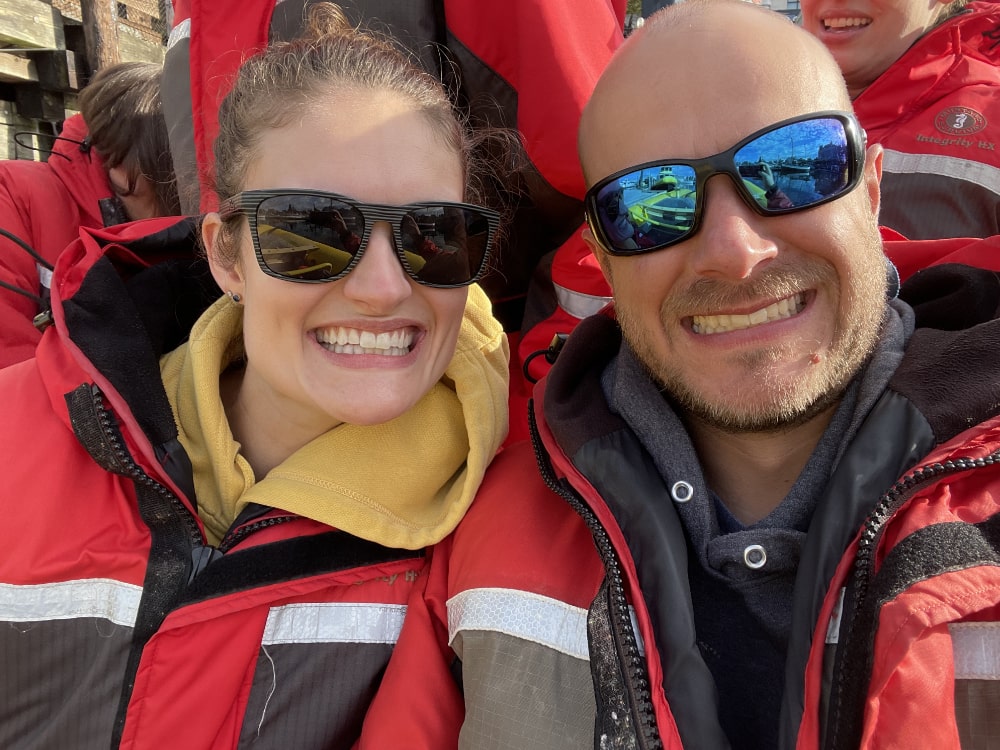 TYLER AND FAITH MCKEEN - OWNER-OPERATORS
Tyler and Faith McKeen are the co-founders and owners of Blue Kingdom Tours. They both grew up in Anacortes, Washington and have spent their lives exploring the San Juan Islands and surrounding waters. After leaving town to earn their degrees from the University of Washington, they returned to start their careers and family. Faith and Tyler love spending time with their kids playing on beaches, hiking, and boating around the islands together…always keeping their eyes peeled for whales and wildlife! When they're not out exploring, the McKeens enjoy volunteering with Anacortes Young Life and traveling.

Captain Tyler has over ten years of experience operating boats in the Salish Sea, primarily as a whale watching and ecotourism guide. Faith is a pharmacist at the local hospital, but she believes fresh ocean air and time on the water are some of the best medicines!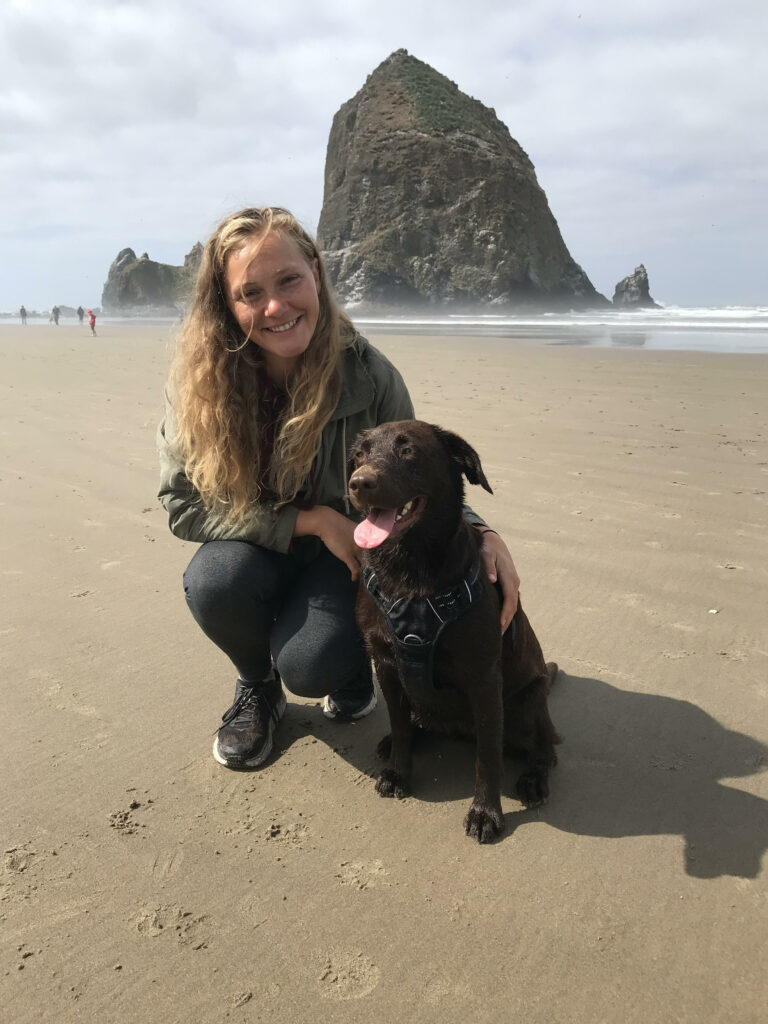 LUCY CAPRON - Naturalist
Lucy grew up here, where the foothills of the North Cascades meet the Pacific Ocean. She's always been passionate about conservation and nothing brings her more joy than being able to share experiences in nature with others. Lucy earned her Master's degree in Marine Conservation in England and upon returning home sought to get involved with orcas and the greater ecosystem within the Salish Sea. She spent the summer of 2022 interning with Orca Behavior Institute, helping to collect data while she worked on analyzing recent movement patterns of the Southern Resident Killer Whales. When Lucy is not out on the water looking for whales and other marine life, she can be found hiking on the trails of Chuckanut and the North Cascades with her sweet pup, Kayah. She also loves gardening, going on runs, and playing beach volleyball.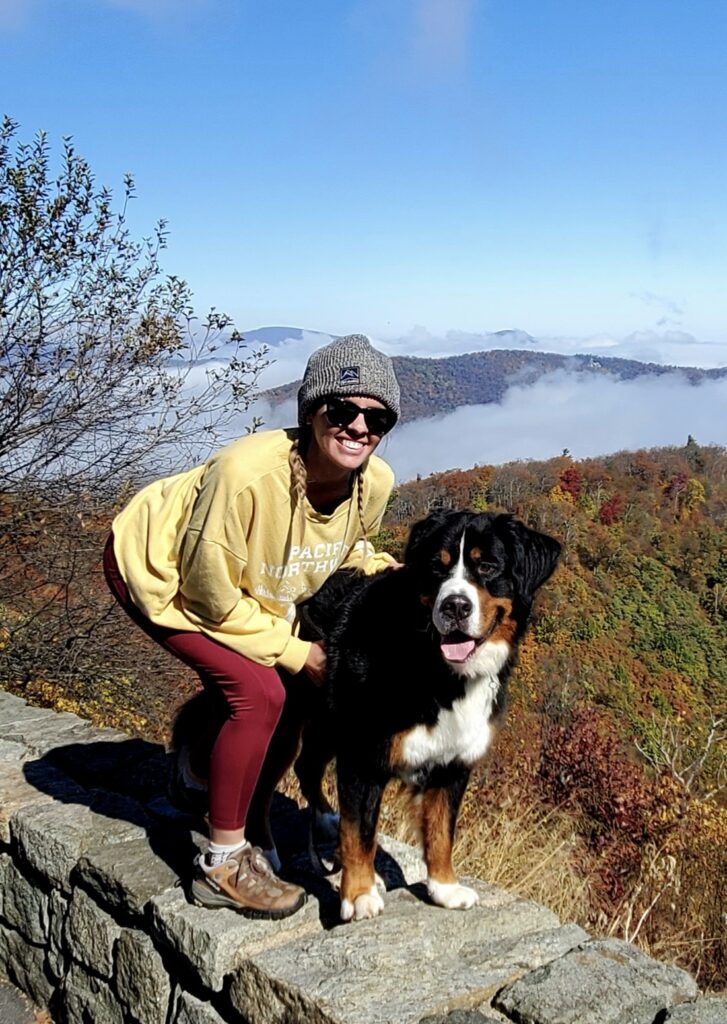 Laura Zech - Naturalist/office ASSISTANT
Hopping from coast to coast and island to island, Laura has recently returned to the first place she ever called home: Bellingham. The Pacific Northwest has always been what Laura considers the best natural playground between the mountains, evergreens, and of course, the sea! Life on the water is essential for her, from sailing in the Chesapeake Bay, hosting luxury charters in the Virgin Islands, to now searching for the most magnificent marine life here in the Salish Sea. To her, there is a certain peace and captivation in knowing that each adventure brings something completely new and exciting. Laura fondly remembers her first whale watching trip in the San Juan Islands as a young kid, about 9 years old. This childhood experience has stayed close to her heart drawing her to learn more about whales, marine life, and conservation by observing them in their natural habitat. When Laura is on shore, she can be found hiking with her husband and Bernese Mountain Dog, enjoying a yoga class, or swinging like a monkey from aerial silks.