We are beyond excited to bring Sounder to the Salish Sea in 2023! It is a 37-foot, 17 passenger RHIB (rigid-hull inflatable boat, a.k.a. zodiac-style). Custom built by Rozema Boat Works in Bayview, Washington, Sounder has been specially designed for adventures on the Salish Sea. Sporting an aggressive deadrise (angle of the hull), Sounder has the perfect combination of speed, stability, and comfort. It's powered by two Suzuki DF300b outboard engines that provide just the right balance of power and finesse. At lower speeds, the engines are so quiet that you'll barely even notice they're running. With a total of 600 horsepower, Sounder tops out at 55 mph! This impressive speed translates to a wider geographic range (up to 50 miles!) that we can reach during our tours, which means more opportunities for whale and wildlife encounters! It also means you'll spend less time traveling to the whales and more time enjoying them!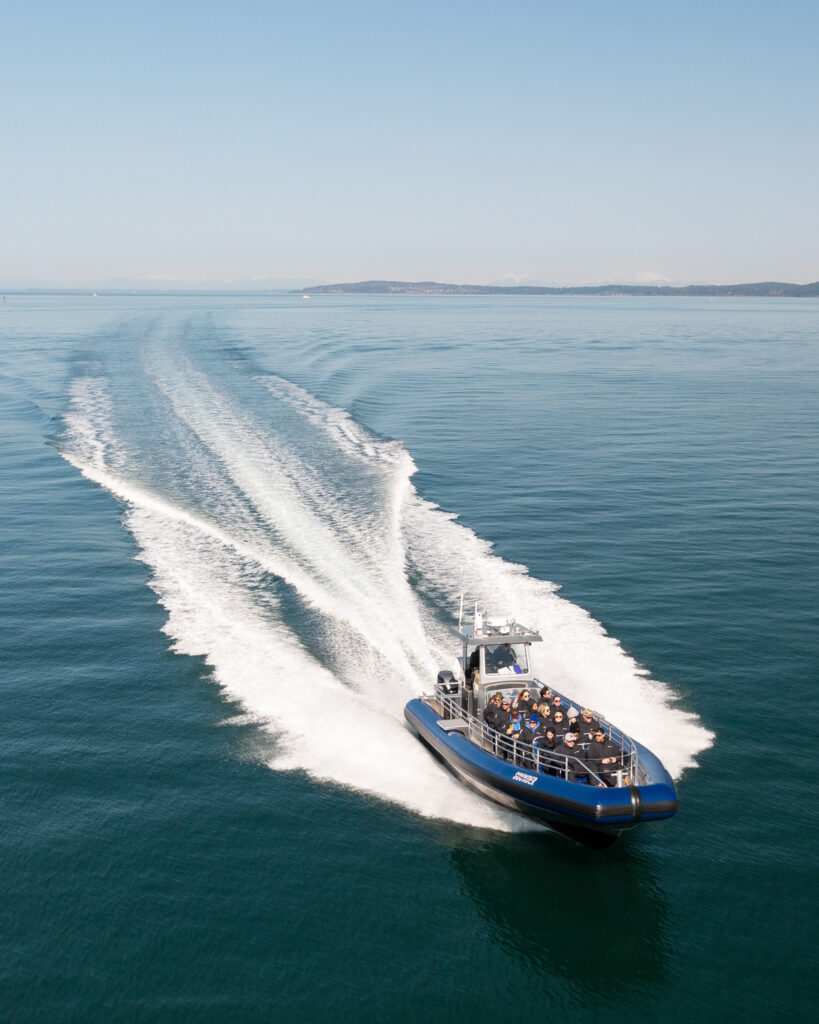 Sounder is equipped with cushioned bench seats designed to absorb impact and keep you comfortable throughout your tour. There is a walking path around the perimeter with ample rail space, allowing you to stretch your legs during stops. Sounder is open-air, so we provide cruiser suits, hats, and gloves to ensure you're warm and dry. There is even a comfortable restroom onboard, which is a small luxury for this style of vessel!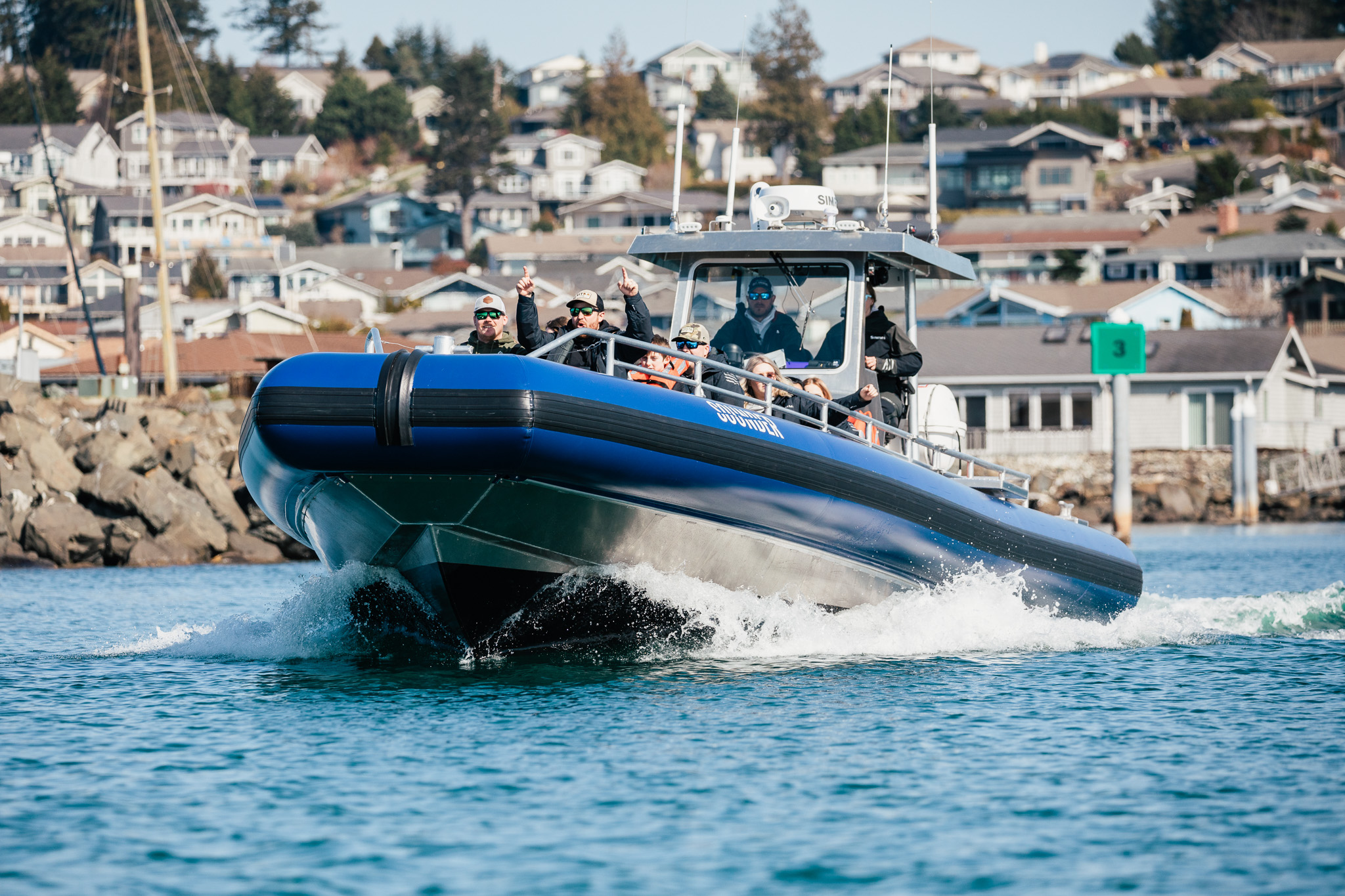 Sounder has been intentionally designed with passenger experience in mind. The open-air concept creates an immersive experience and allows for 360 degree viewing. Sitting close to the ocean's surface, you'll feel even more connected with the whales and wildlife. There's nothing quite like observing these spectacular creatures in their natural environment!