What Does Anacortes Have to Offer?
Anacortes is highly noted for being a hub for whale watching and scooting out the San Juan Islands at such a convenient jump off point. We love making it easy on our visitors to join us for some epic whale watching at a location that is easily driveable. While whale watching with Blue Kingdom Tours is of course the best adventure that you can gift yourself (in our opinion), you can make so much more of your journey through Anacortes.  When you come for your tour, be sure not to miss out on some of these other wonderful adventures and hot spots within or nearby Anacortes!
1. Washington Park
Right in our neighborhood (2 minute drive), Washington Park is the perfect stop before or after your trip with us! Pack a picnic and enjoy the scenic loop trail that can either be walked or driven. There are several offshoots of natural trails from this loop and many breathtaking scenic overlooks and beaches. You may even get lucky spotting whales from the expansive overlooks if they happen to be cruising around the point, known as Fidalgo Point, or along the Rosario Strait. Bring some binoculars just in case! For the adventure seekers and nature lovers, there is also a campground here, nestled right into the evergreens. Tent sites and RV sites are both available.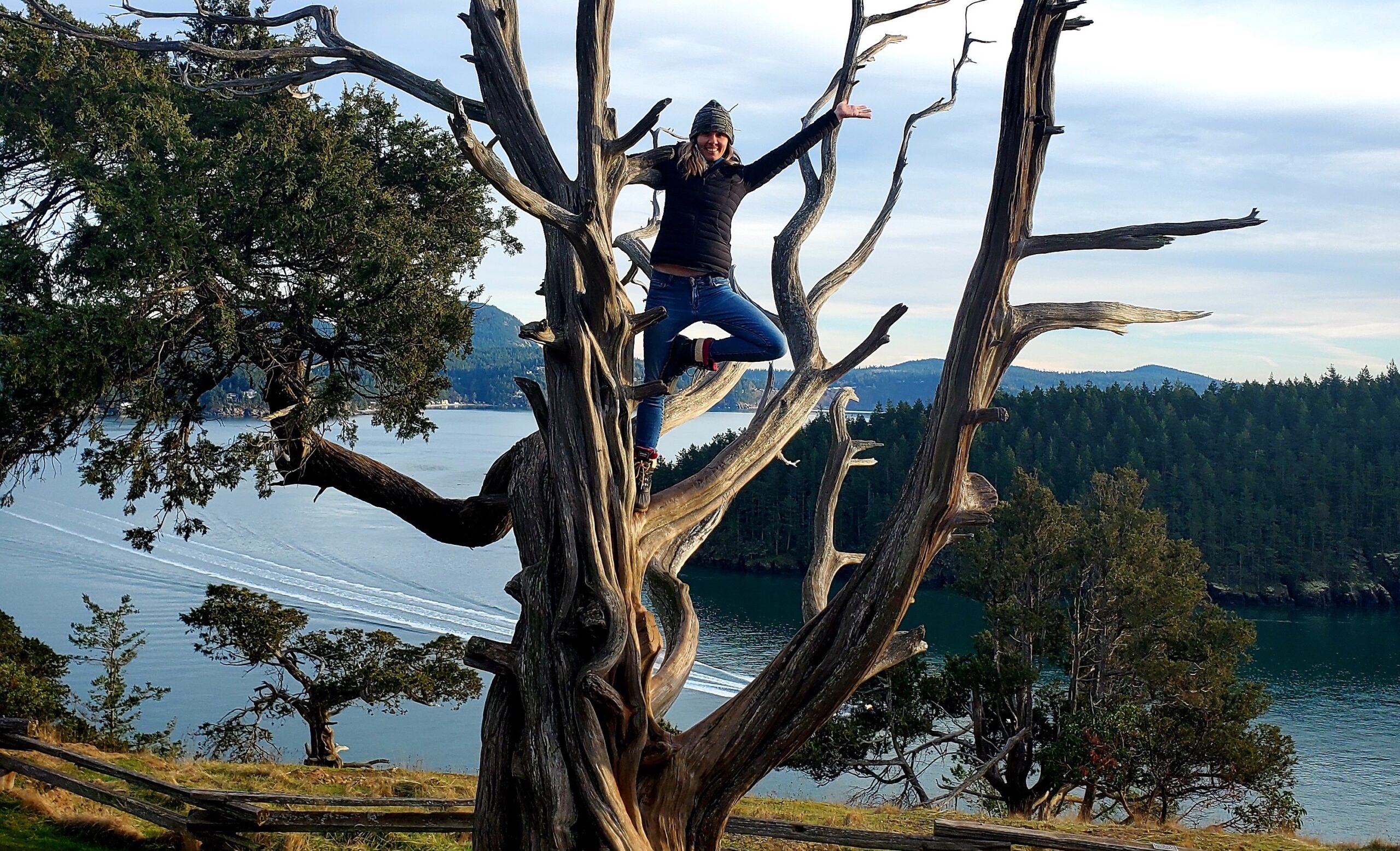 2. Deception Pass State Park
One of the most visited parks in Washington is Deception Pass– and for good reason!! It's made up of stunning terrain, cliffs that drop right down the swirling water, tons of trails and beaches, tidepools crawling with cool critters, and of course the picturesque, towering bridges. Post up on the cliffside or down on the beach and you'll likely get your own little wildlife show– keep your eyes peeled for harbor seals that cruise through regularly and who knows what other surprises! If you love a little adrenaline rush, you can even walk the bridges that stand 180-feet above the sea! Read more about the history and unique features of this location in our blog dedicated to Deception Pass.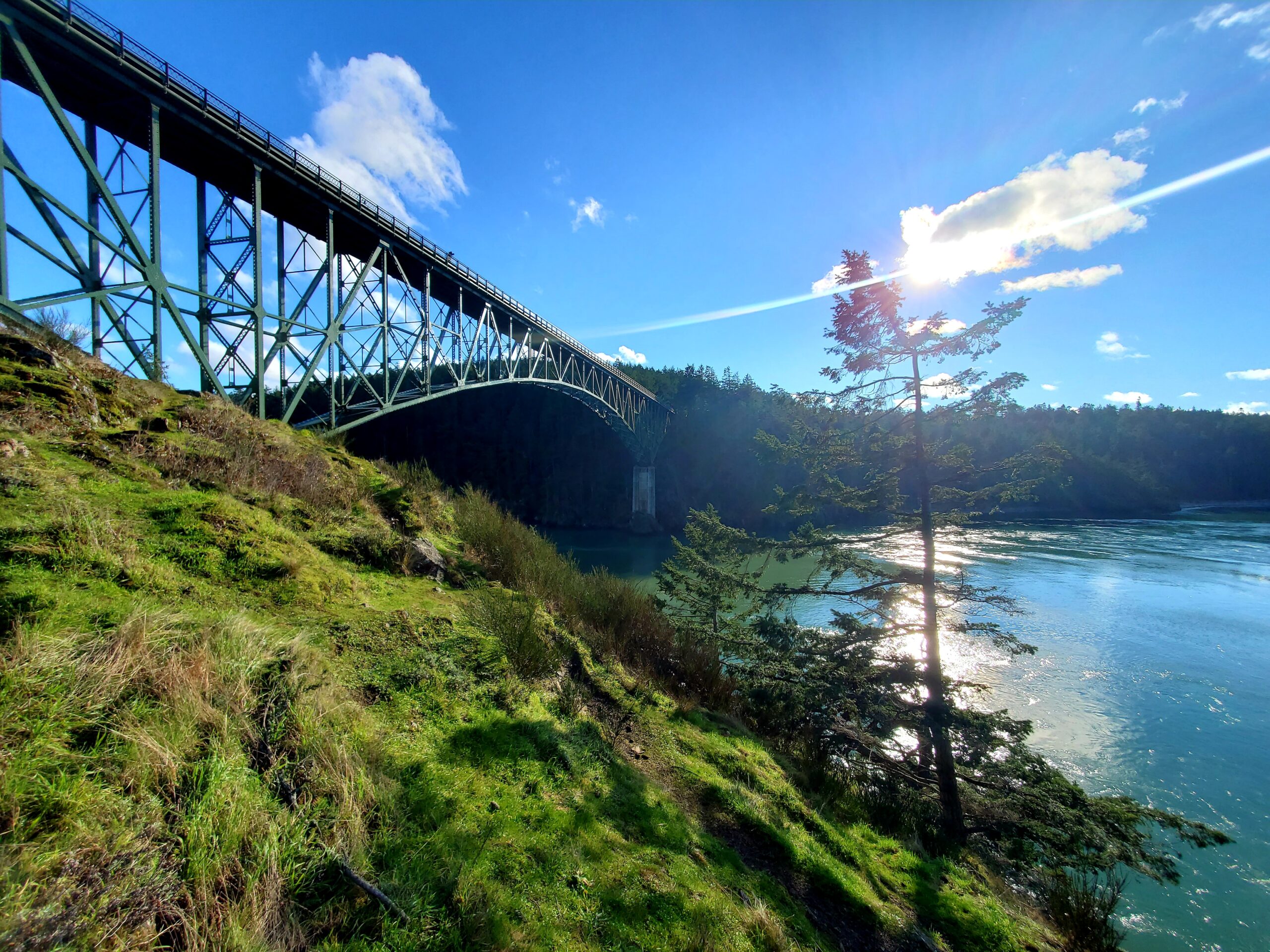 3. Chuckanut Drive
If your journey through this area is taking you North to Fairhaven, Bellingham, or even across the Canadian border, there is no better route than Chuckanut Drive! As you leave Anacortes, put "Taylor Shellfish Farms" (Chuckanut Drive location) into your GPS and you will be guided  right to the entry of this breathtaking scenic route. If it's meal time, perfect! Stop right at Taylor Shellfish Farms for some of the best local seafood around at this family-run, "tide-to-table" restaurant. Enjoy their waterfront dining and local oysters, mussels, Northwest geoduck clam chowder, dungeness crabs, and more fresh from Samish Bay. On the mountain side of the road you will also find the trailhead to the Oyster Dome, one of the most popular hikes in the area. Continue on your drive North to be blown away by the winding roads along the cliffside with a plethora of scenic stops. Larabee State Park also falls along Chuckanut Drive including a variety of trails for all levels of hikers. The drive will eventually drop you off in the charming waterfront town of Fairhaven. This is a great place to stay, walk along Boulevard Park, or enjoy a cup of coffee while visiting artsy shops and bookstores.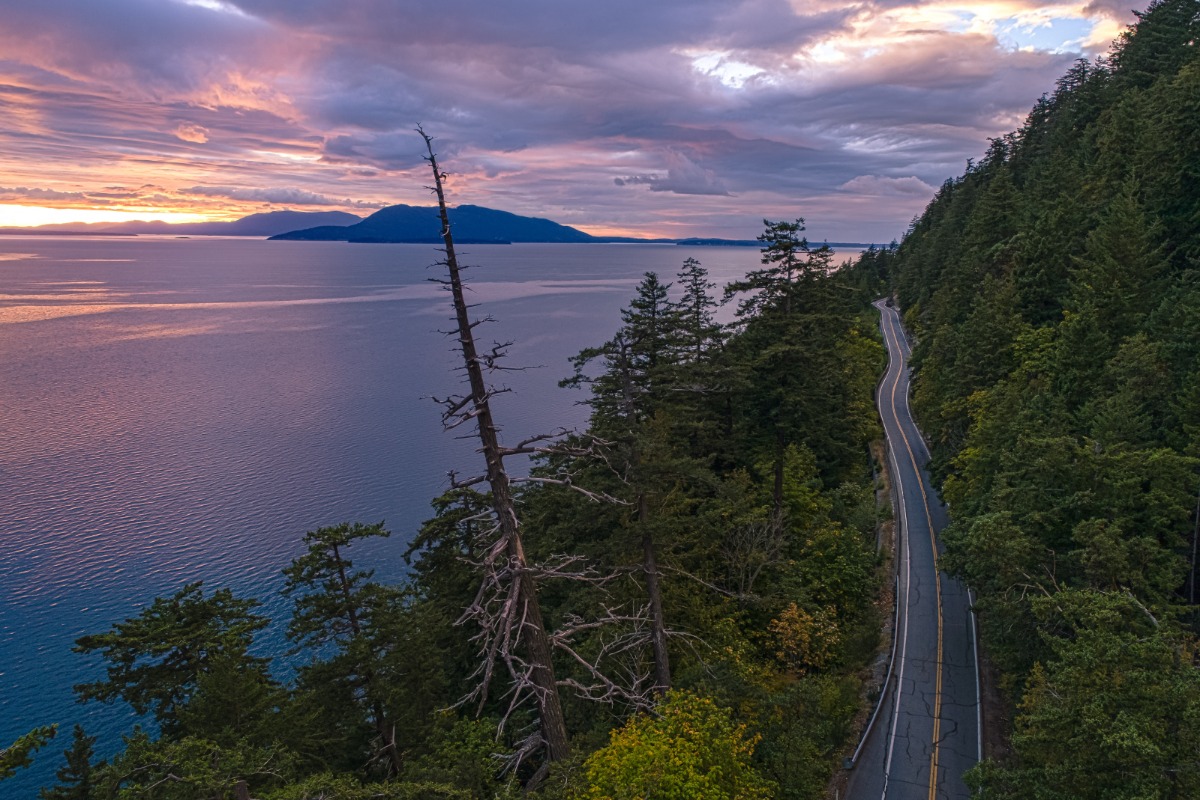 4. Downtown Anacortes
Your visit to the area wouldn't be complete without at least a stroll through the downtown of Anacortes and perhaps a place to enjoy coffee or lunch! The downtown strip is just off of Commercial Avenue and includes a variety of restaurants and shops. On Saturdays, don't miss the local Farmer's Market open from 9am-2pm with vendors providing fresh produce, beekeepers with organic honey, and an assortment of artisanal crafts. If you're looking for seafood, enjoy dining at Anthony's for a waterfront, classic dining atmosphere. Or if a pub is more your vibe, Rockfish or Adrift are fantastic seafood joints as well! For a fun coffee shop, Pelican Bay Books and Coffeehouse is a great place for a cup of joe and a good browse through an eclectic bookstore. Just want a quick, but delicious sandwich on the go? Gere-a-Deli is the spot!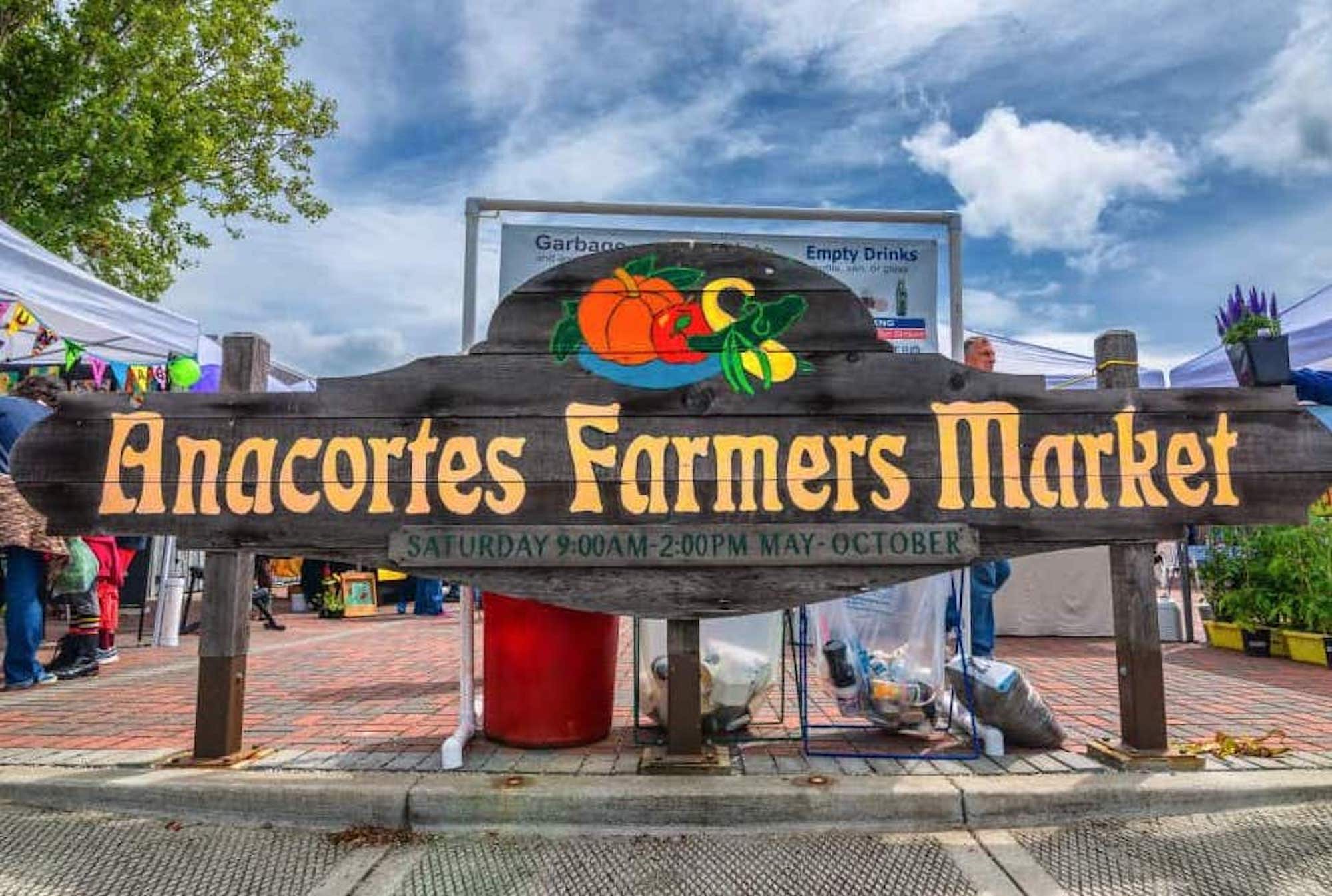 5. La Conner
For a charming, scenic village on the water, La Conner is a great stop or place to stay. Offering historic bed and breakfasts and quaint inns, this town is easily walkable and makes for a great "get away." Walk around or picnic at Pioneer Park for some stunning close-up views of the town's famous "Rainbow Bridge." Be sure to visit the local shops and artists or enjoy a delightful breakfast at Calico Cupboard. Feeling like you need to unwind? Hellam's Vineyard Wine Shop and Wine Bar is the place to go for an artisanal wine experience.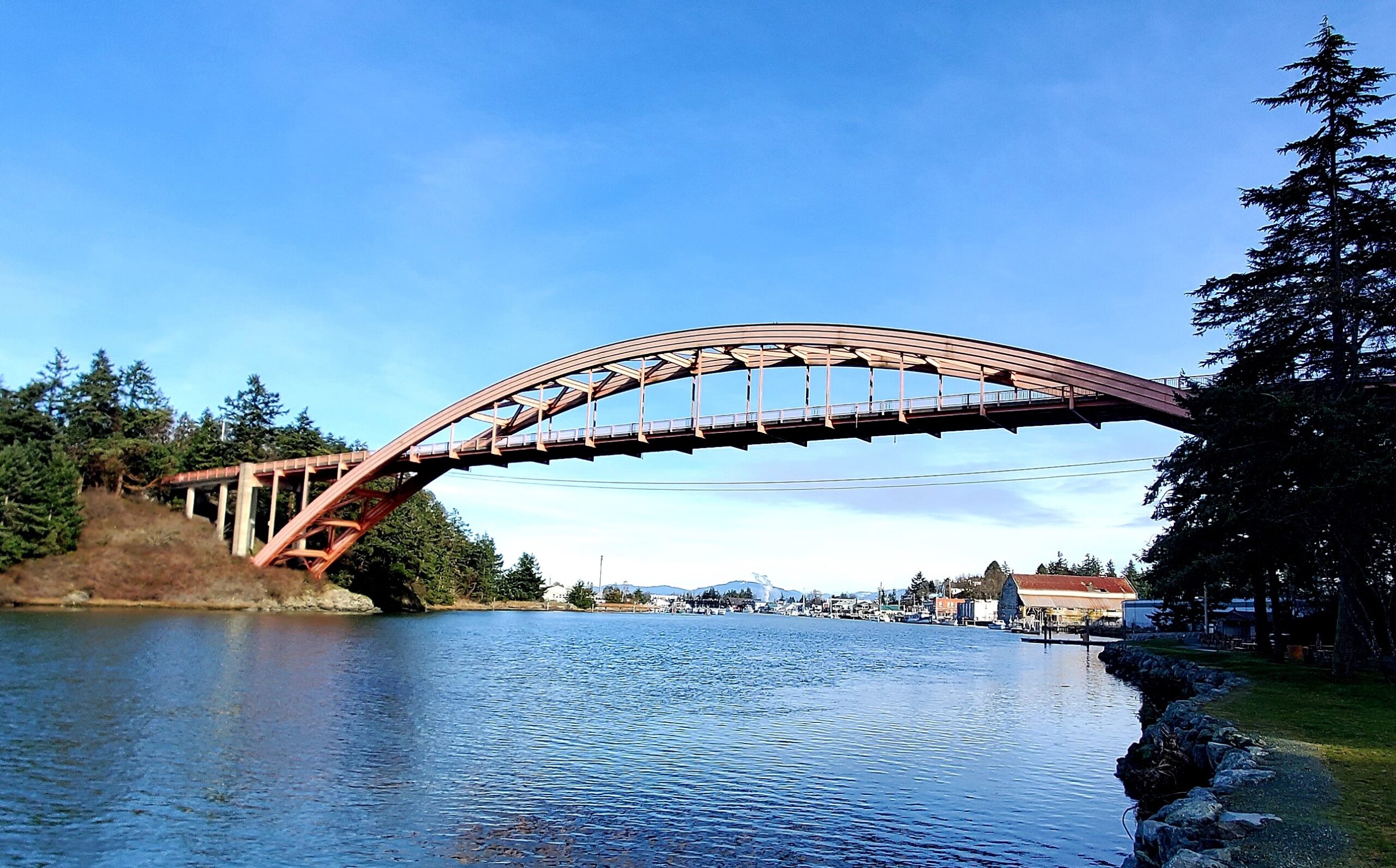 6. Mount Erie
If you love hiking and expansive views, Mount Erie Summit Trail and Sugarloaf Mountain Loop should be on your list. At 4.7 miles, this moderately challenging trail leads you through lush evergreens before landing on the summit, the highest point of Fidalgo Island. This summit is also driveable if you are not so keen on hiking and want to still enjoy the views. Or for the extra adrenaline rush, you can even rock climb here! All part of the Anacortes Community Forest Lands, the trail also connects to more hikes along Sugarloaf Mountain and Whistle Lake.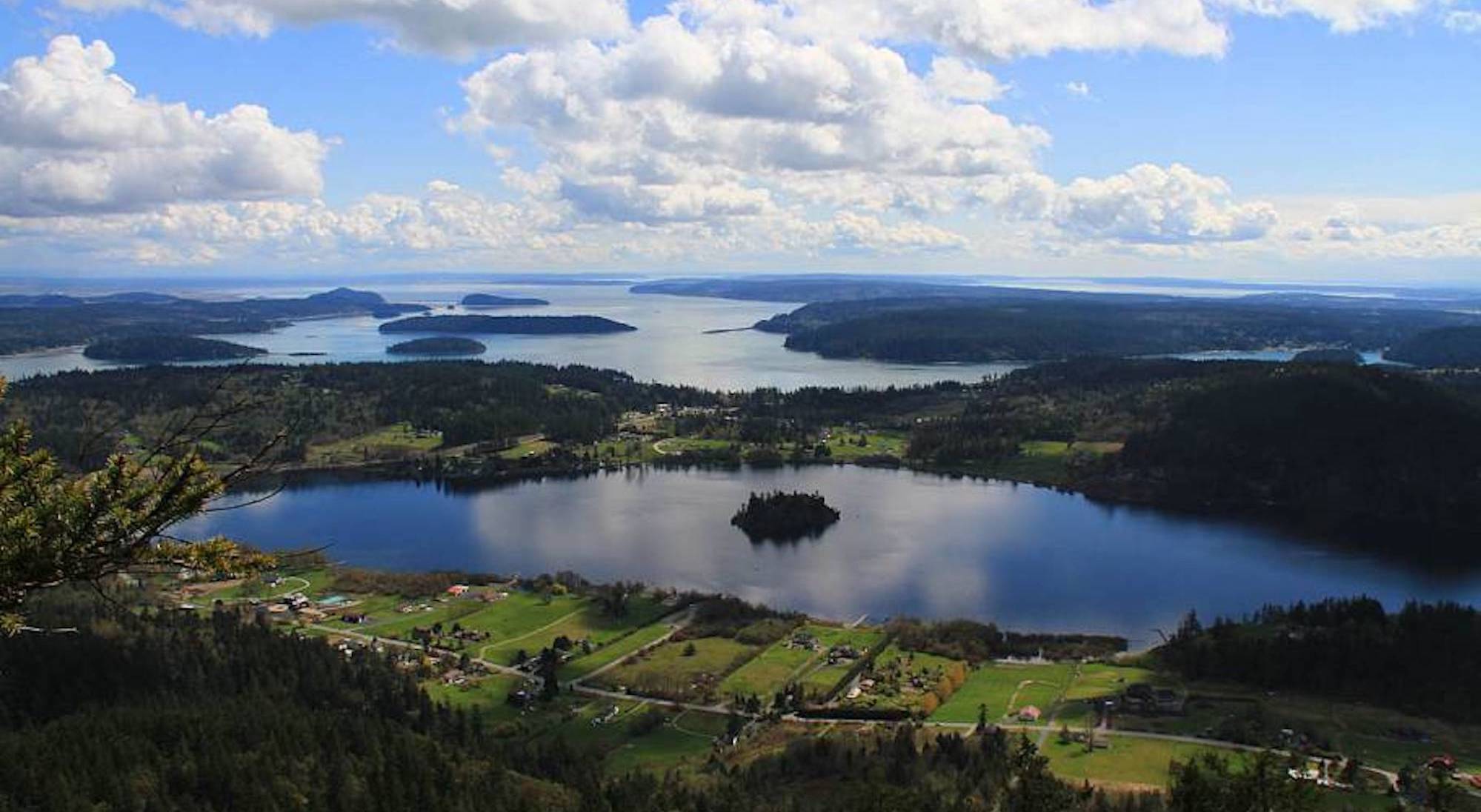 7. Fishing Charters
We love viewing the big fish of the Sea on our whale tours. But what about our edible fish? Are you looking to reel in some of the best local catches? The Salish Sea and Pacific Northwest as a whole is known of course for its Salmon, but you will also find an abundance of Lingcod and Halibut, both fantastic white, flaky fish that would make for an incredible, well-earned dinner. There are many fishing charter boats in the area, but no need to go too far from our location as Highliner Charters is just downstairs in the same building as our office!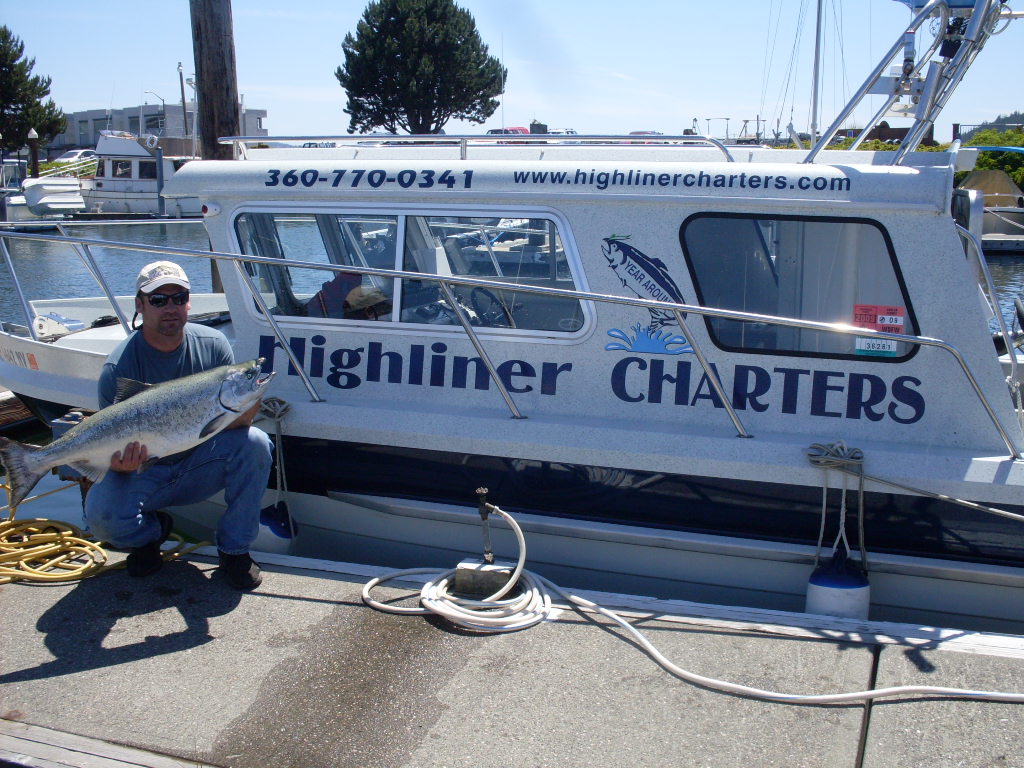 8. Kayak Tours
If you are anything like us, you can't get enough of the water and being out amidst these stunning evergreens and steep cliff-like islands that drop off into the Salish Sea! Take in this serene beauty at sea level while cruising in a kayak. Also located in our marina area is Anacortes Kayak Tours, offering an assortment of guided trips depending on your interests and skill level. Whether you're just looking to get out for a few hours, multi-day excursion, kayak and climbing combo, or even a magical sunset and bioluminescence paddle, the adventures are all very unique.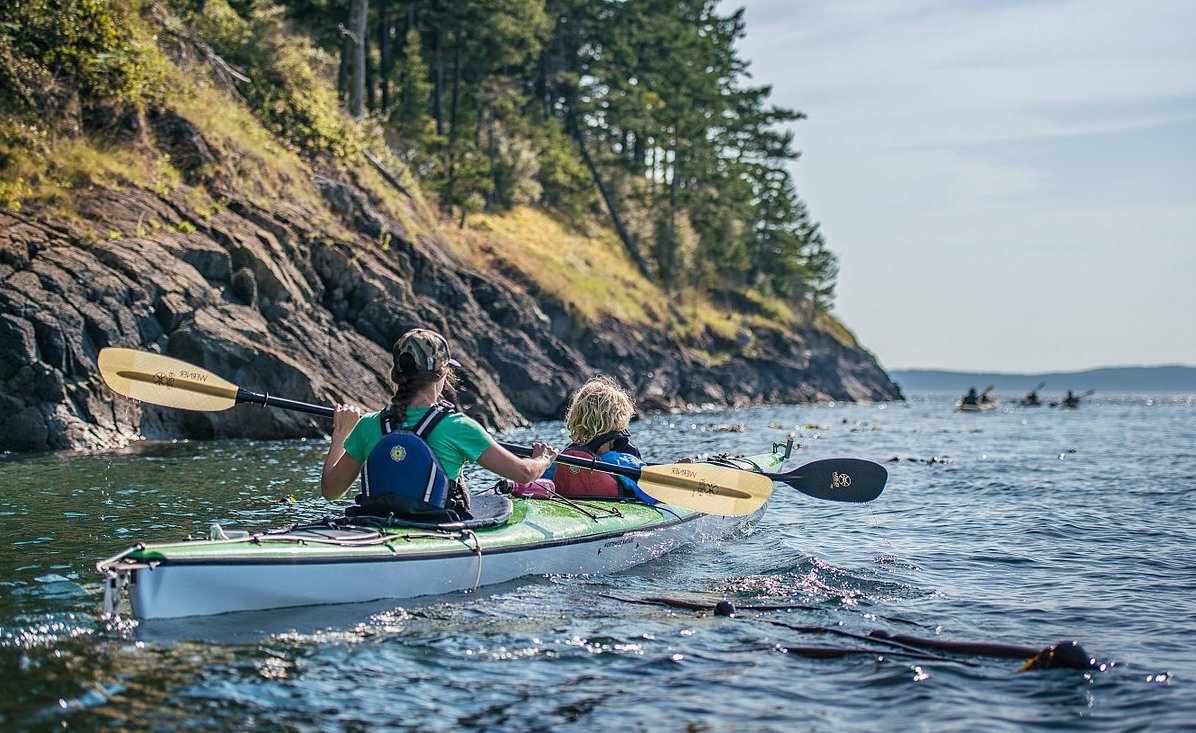 9. Biking
Did you pack the bikes with you? If not, no worries, the rentals department at Skagit Cycle Center in downtown Anacortes has you covered! For a smooth, paved route, take your bikes to Padilla Bay Shore Trail for a nice cruise and even continue on the roads up to Samish Island and back. Enjoy the peaceful estuaries and spectacles of a variety of seabirds. If you are more of an aggressive mountain biker, thankfully our proximity to the North Cascades gives us plenty of exciting terrain! Galbraith Mountain, located North East of Anacortes is a haven for mountain bikers of all levels and a variety of well-marked trails and opportunities for jumps. Whatcom Mountain Bike Coalition (WMBC) has created and maintains this bike park, keeping it as one of the most ideal locations for mountain biking, nature, and scenery.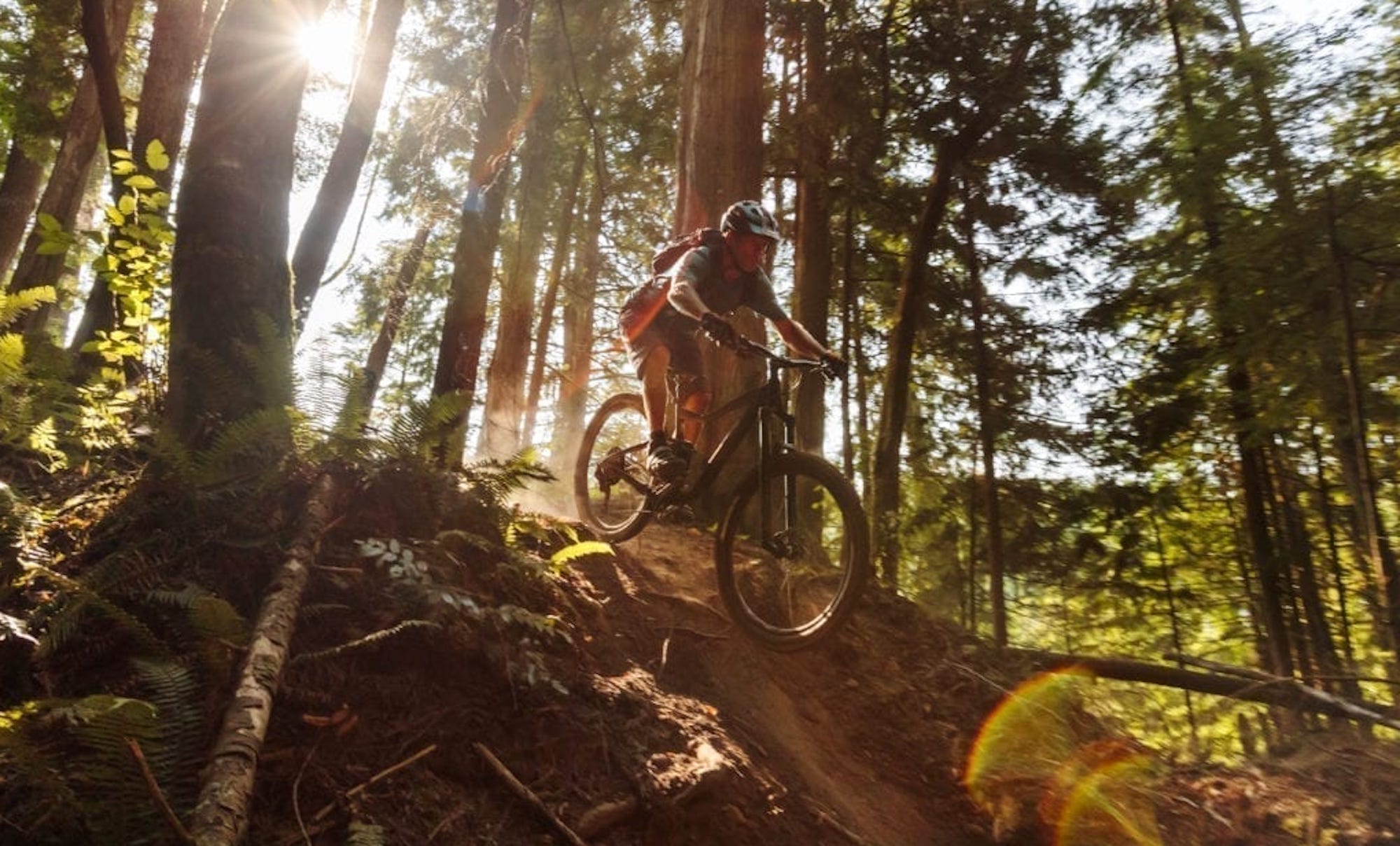 10. Wineries/ Breweries
A delicate glass of wine or bubbly brew is a wonderful way to relax and share in all of the moments of your travels with your family or friends. Fortunately, Washington features many vineyards, wineries, and breweries that not only make a great beverage, but also a lovely atmosphere. If you continue on from Deception Pass onto Whidbey Island, you'll find a selection of several vineyards/ wineries including Spoiled Dog Winery, Blooms Winery on Whidbey, and even a bed and breakfast- winery combo, Comforts of Whidbey. If your route is taking you out past Mt. Vernon, stop at Bertelsen Winery instead. Or if you do decide to trek North towards Chuckanut Drive, Terramar Brewstillery is a favorite for local drafts, spirits, craft soda, and artisanal pizzas!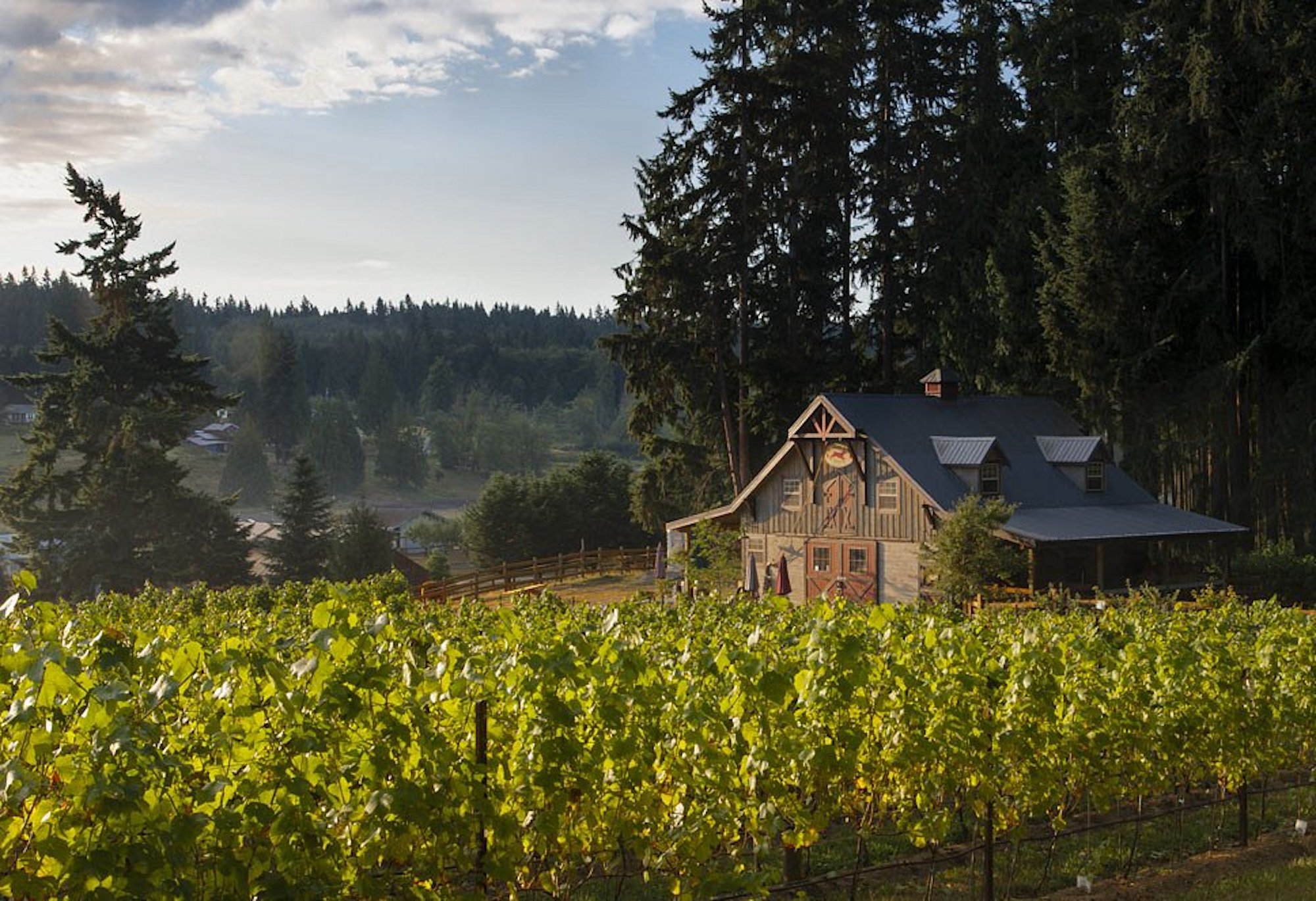 Come See For Yourself!
No matter how you choose to spend your time in the area, the options are limitless and provide a diverse range from very laid back to very active. Feel free to ask us more about the local area during your tour with us– we are always happy to share more details about this beautiful place we call home!