Summer whale watching in Washington is going by fast! We are trying to soak up every minute of our whale and wildlife encounters while we are on the water! 
This week we had some great killer whale and humpback encounters. We had a humpback whale named "Yogi" hanging around the San Juan Islands a lot, and we had several encounters with Yogi throughout the week. It's so cool when these humpbacks choose to stick around for days at a time – the food must be good! We also had encounters with humpback whales Titan, Scratchy, Slits, Frankenstein, Zephyr, and a couple other unidentified humpback whales. 
We had some awesome orca encounters as well this week, with visits from the T137, T037B, T034, T037, T036B, and T075B families. Our encounters were highlighted though by a couple of encounters with the T075B family, who have welcomed a brand new calf to their family – who is less than two weeks old! This teeny tiny little orca whale was so cute to see a couple times! 
We hope to see you on the water soon! We have a couple more months left in our season – tours run until the end of October. Join us for a whale watching adventure!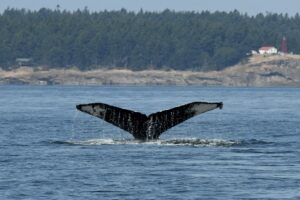 .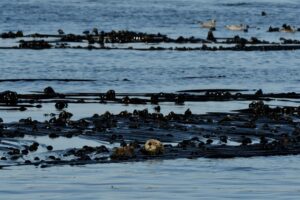 .